Starting with car rental in Constanta and all over Romania
Cheap Bucharest Otopeni airport transfer to any destination
Rent a minibus/bus in Romania for small or large groups
Professional chauffeur services & Transfers to/from Timisoara, Cluj and major cities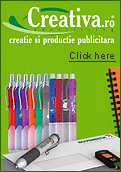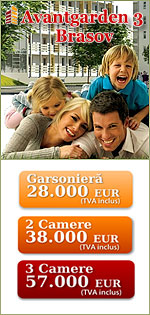 Secure & guaranteed
Cheaper than doing it directly in hotel
We do not debit your credit card
About 3-D Secure System
A valid debit or credit card (Visa or Mastercard) is needed to guarantee your hotel reservation. XTravel is 3-D Secure certified by Visa and MasterCard through Romcard for accepting online payments with any type of card.
3D Secure protocol ensures that your credit card details are not stored or transferred on our servers, this details are managed directly by Visa and Mastercard system.
In addition, 3D Secure is a system that authenticates the card owner's identity in the electronic environment, using a security code known only by the card owner.
The 3D Secure system allows online payments to be made with any cards issued under VISA or MasterCard license, including the Maestro and Visa Electron debit and electronic cards. Virtual cards issued by these companies are also accepted.
Secured by:
ROMCARD
3D-Secure
Technology
SSL

---

Secure transactions for
Bucharest Hotels
are made by RomCard
the Romanian leading provider of services for
card payment systems.
more

EastComfort Bucharest

Starting with only

29€/night

rental apartments in Bucharest for tourists and business men.
Get a large apartment instead of a small Bucharest hotel room and start saving money!
Our Bucharest apartments provide a better value than Bucharest hotels
Book accommodation in Bucharest and pay up to 50% less than a hotel room!.
Hi-speed Internet, DVD/Music

/
/
/
HOTEL Regal
HOTEL NAME : HOTEL REGAL
Category: **
Address:
Phone: +4 0241 734 010
Services:
Hotel Regal Costinesti - Room Rates
Single
Double (king bed)
Studio
01 Dec-21 Dec
€
€
€
01 Dec-21 Dec
€
€
€
01 Dec-21 Dec
€
€
€
01 Dec-21 Dec
€
€
€
01 Dec-21 Dec
€
€
€
01 Dec-21 Dec
€
€
€

* prices are per night / room

Rate room includes:
Optional:
Hotel description
Located in the Costinesti summer resort, only 50 meters from the beach, Regal Hotel is the perfect place for a holiday getaway, offering you the opportunity to reconnect, recover and renew your soul and to enjoy the marvels of the Black Sea coast while being pampered by top quality services and accommodations. The hotel is opened non stop during the summer time and also winter time.

Accommodation and Services at Hotel Regal Costinesti

Relax in an atmosphere of sincere hospitality in one of our 4 studio flats or in one of the 48 spacious rooms. Our accommodations welcome you in an environment gorgeously lighted by the natural light during daytime, complemented with modern furnishing, individual bathroom providing you with either a bathtub or a shower cabin and a cool way to relax after a day at the beach. The rooms offer each their own minibar and a 35 channels TV, air conditioner, to keep up with the world, if you desire. The hotel is equipped with it's own state of the art thermical unit which assures round the clock hot water.

Hotel Regal's Restaurant

Whether you're looking for a quick snack, cool cocktail or a romantic dinner, you'll find something to satisfy your appetite on location at the Regal Restaurant and Terrace situated just across the hotel, overlooking the Summer Theatre of Costinesti. The hotel offers also 2 pool tables, possibility of disco, movies and shows.

Hotel Regal's Conference Room

The conference room with 100 places has 40 computers with access to Internet full time.