Starting with car rental in Brasov and all over Romania
Cheap Bucharest Otopeni airport transfer to any destination
Rent a minibus/bus in Romania for small or large groups
Professional chauffeur services & Transfers to/from Timisoara, Cluj and major cities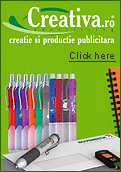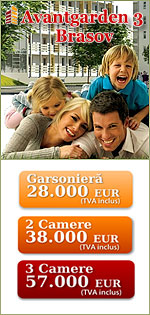 Secure & guaranteed
Cheaper than doing it directly in hotel
We do not debit your credit card
About 3-D Secure System
A valid debit or credit card (Visa or Mastercard) is needed to guarantee your hotel reservation. XTravel is 3-D Secure certified by Visa and MasterCard through Romcard for accepting online payments with any type of card.
3D Secure protocol ensures that your credit card details are not stored or transferred on our servers, this details are managed directly by Visa and Mastercard system.
In addition, 3D Secure is a system that authenticates the card owner's identity in the electronic environment, using a security code known only by the card owner.
The 3D Secure system allows online payments to be made with any cards issued under VISA or MasterCard license, including the Maestro and Visa Electron debit and electronic cards. Virtual cards issued by these companies are also accepted.
Secured by:
ROMCARD
3D-Secure
Technology
SSL

---

Secure transactions for
Bucharest Hotels
are made by RomCard
the Romanian leading provider of services for
card payment systems.
more

EastComfort Bucharest Apartments

Starting with only

29€/night

rental apartments in Bucharest for tourists and business men.
Get a large apartment instead of a small Bucharest hotel room and start saving money!
Our Bucharest apartments provide a better value than Bucharest hotels
Book accommodation in Bucharest and pay up to 50% less than a hotel room!.
Hi-speed Internet, DVD/Music

/
/
/
HOTEL Eden
HOTEL NAME : HOTEL EDEN
Category: ***
Address:
Phone: +4 0268 456 379
Services:

Available parking
Conference hall
Balcony
Breakfast serving
Bathroom amenities
Central heating
Hair dryer in bathroom
Business facilities
International telephone
Sauna
Multilingual Staff
Safe deposit box
Satellite/Cable colour TV
Bar
Massage
Meeting facilities
Tourist information
Ski trainers
Hotel Eden Predeal - Room Rates
Single
Double (king bed)
Apartment
Jacuzzi Suite
Mon-Thu
40€
46€
50€
65€
Fri-Sun
50€
56€
60€
75€

* prices are per night / room

Rate room includes: Breakfast, Local Tax, VAT
Optional:
Hotel description
   Conveniently appointed in Cioplea region, in a heavenly peaceful area, Eden Hotel in Predeal supplies its guests the entire facilities of a 3 star hotel.

Accommodation and room facilities at Eden Hotel

Its lodging capacity of 46 accommodation places turns the hotel into a pleasant place, perfectly fitting working visits, executive stayings or travelers' holidays.
Being cosy and quiet but still not far from the city of Predeal, the interiors arranged in good taste render comfort and high standard accommodation in Predeal. Its location is suitable for ski, clubbing or relaxation.
   The hotel has been structured as follows: 7 double room with French bed, 3 apartments, 3 jacuzzi suites, 2 duplex suites.The apartments and duplex rooms have French beds and extensible sofas but are not suitable for 2 couples, just one.
   The hotel provides some great touristic offers for group travelling, seminars or conferences, relevant discounts and special prices.